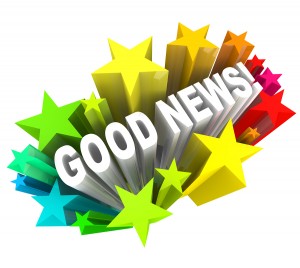 We're excited about our new magazine!
Have you seen our 'Good News' Magazine yet? You haven't? Oh wow—well, it's really great. (If we say so ourselves!) This publication is full of pest control tips, information about our organic practices, and of course, the comfort and power of the Good News of the Gospel! Here's a look at an article that talks all about our decision to 'go green' and our commitment to you to bring you the absolute best in eco-friendly and eco-superior products...enjoy!
Eco-Superior Pesticides For Pest Eradication and Control by Jacqueline Cross
Macy's Termite & Pest Control, now Good News Pest Solutions, has served Manatee, Sarasota and Charlotte Counties since 1989. In 2006, the company made a landmark decision to "go green," eliminating all chemical substances and substituting natural active products for eradication of household pests. The substitution was made for all 3,000 customers who relied on Macy's for regular pesticide treatment at that time. Company president Dean Burnside acknowledges that this was a daring move, but one that was preceded by careful research, study and hands-on testing. "We could see from the literature, both popular and industry-specific, that the mood of the country was headed toward eco-friendly products," he explains. "Major cities, including New York City, and some entire states were seriously considering banning all pesticides. We wondered, 'where will this leave our business if the trend continues to Florida,' so we became proactive in the environmental movement." Burnside continues, "We are not just eco-friendly, we are eco-superior. There is a heightened hunger in both the 'green' community and the nation at large for products that work without poisoning our ground, our water, our air, our pets or ourselves. We've met that challenge. Our client base has increased to 8,000, satisfaction remains extremely high, and Good News is considered a national model for organic pest control."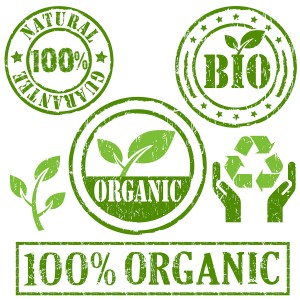 Burnside notes that the biggest difference between organic and traditional pesticides is the origin of the active ingredient. "In the past, pesticides were developed to target the nervous systems of pests. Unfortunately, those same poisons affected animals and people, putting pets and homeowners at great risk. Now, the target is muscle groups, for example the mandibles of termites," he states. "There's an active ingredient in these new organic products that attacks an enzyme within an insect that people and mammals don'thave. Good News uses those products exclusively. And this doesn't mean more expense to the homeowner. The costs are very comparable, with service calls no different between scheduled and nonscheduled callbacks." He stresses, too, that organic applications are just as effective in eradicating bugs as traditional pesticides. "That's where our "eco-superior" concept comes into play," he says. "We provide products that work better than what people anticipate. One example is a DuPont product that we use extensively called Altriset. We have been very pleased with this product and I've been honored to share our experiences nationwide with other pest control companies on behalf of DuPont. "We also offer Thermal Acoustical Pest Control (TAP), an insulation material that is very 'green.' It's composed of 85 percent recycled paper, and the insulation increases the R rating in homes while providing pest, rodent and termite prevention. Two other new applications are Sub-Secure termite monitoring and Sentinel Stations to attack Super Colony Ants."
So there' a brief look at our new magazine! If you would like to receive your own copy, please contact our office at 941-412-9610. If you don't want to wait that long, just click here to see our digital version.
« Back to Blog