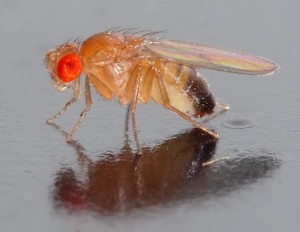 How to Get Rid of Fruit Flies: Part II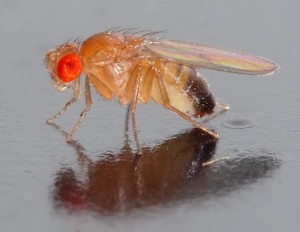 Fruit Flies: Cleaning the Areas that Attract Them
Last week we started our discussion about fruit flies. Although they're small, they can be a mighty big pain! This week we like to continue our discussion and share with you how to thoroughly clean areas that attract these tiny nuisances.
Cleaning Areas that Attract Fruit Flies
Wash all dishes after use

. Fruit flies LOVE dirty dishes so avoid leaving them just sitting around. And don't forget that scum and debris in your drain either! To eliminate it, simply pour household bleach down your drains to kill any fruit flies that may be breeding there.

Also, use a cheap bottle brush and hot water to clean out the drain every week or so. The bottle brush must be small enough to fit past the strainer grid. Obviously,

never

stick your hand into a garbage disposal!

Launder your dishrags regularly

. Those stinky dishrags can attract fruit flies too! Be sure to wash them thoroughly with soap, rinse well and wring dry before hanging them up.

Wipe up crumbs and spills from your cabinets, counter and floor right away!

Leaving crumbs around encourages all sorts of vermin, not just fruit flies.

Take out all trash daily

. Get the garbage out of your house each day and do not re-use the plastic liner garbage bags!

Clean the seals of your refrigerator door, the top and under the fridge weekly.

It's a big job, but you'll want to do it regularly to avoid those fruit flies.

Clean under and around your dishwasher and stove every few days

. Yes, we hear those groans! We know cleaning under your stove is not fun, but it is worth it!

Dump out mop water and clean the pail and mop rag

. This is a biggie—never leave a mop uncleaned or the mop water sitting around after use! Fruit flies go nuts over this stuff!

Take out your compost daily

. Be sure to keep your collection bin covered at all times apart from when using it. It's helpful to keep food items beneath the yard waste.
So you get the point? THINK CLEAN! Fruit flies loves stinky, smelly, slimy, rotting things so keep things "spic and span"... you'll be happy and the fruit flies will be gone! And remember, Good News Pest Solutions provides you with superior pest control methods while being mindful of your health and the environment. We are striving to be the best pest control leader in all things green! Contact us today!
« Back to Blog