Join us for the Suncoast Super Boat Grand Prix Festival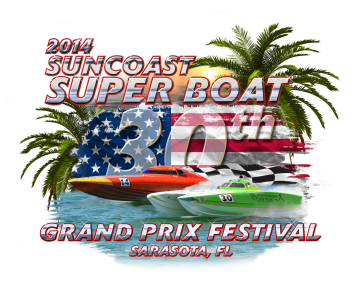 The race is ON! The annual Suncoast Offshore Super Boat Grand Prix Festival is underway and we couldn't be more proud to have the Good News Pest Solutions Super Boat representing our company... and driven by the world-class race team Knot Krazy Offshore Racing! Owner/Driver and fantastic Good News Pest Solutions supervisor extraordinaire, Ryan Krizen, and his talented brother, Rick Krizen, pilot this mighty 29' Warlock with a 500HP EFI... yeah, it's fast! What better way to enjoy the upcoming Fourth of July weekend than heading to the races with family and friends and cheering us on? Come on out; it will be a blast!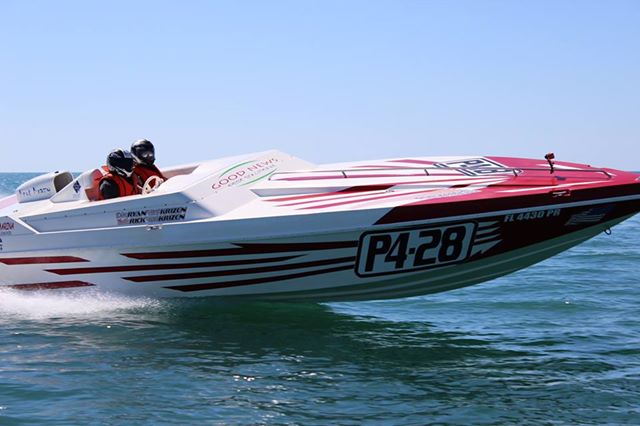 The super fast Good News Boat![/caption]
What is the Super Boat Grand Prix Festival?
The Suncoast Offshore Super Boat Grand Prix is an annual event put on by Suncoast Charities for Children and includes events both on and off the water in Sarasota, Florida. Did you know the Suncoast Super Boat Grand Prix is the longest continually run boat race in the country? Yup! Dozens of high performance boats participate in a race in our gorgeous Gulf of Mexico each July in Sarasota, along with many other exciting off-water activities. Proceeds from these race-related events benefit local children's charities... isn't that great? Fun with a purpose...what could be better?
Don't Miss the Parade on Thursday
One of the stand-out activities is The Festival Parade of Boats! It will be happening this Thursday evening on Main Street in Downtown Sarasota. The parade begins at U.S. 301 and heads to Gulfstream Avenue. It all gets underway at 7 p.m.! Come on out and wave to the Knot Krazy Racing Team; they'll love to see you! The big race itself is happening on Sunday, July 6th, at Lido Beach (between New Pass and Big Pass) featuring 2 heats at 11 a.m. and 1 p.m.! We couldn't be more excited to be a part of this rich tradition of racing, knowing that it supports children and their needs. And of course, rooting on our Good News Boat is pretty awesome, too! Check out the full schedule here to find a complete list of what's happening when! You don't want to miss any of these events! See you there!
« Back to Blog