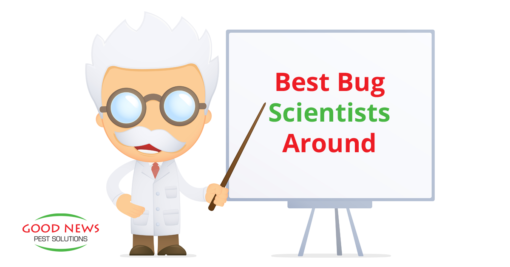 Florida Has the Best Bug Scientists Around!
We don't like to brag, but we have a lot of great things here in Florida. In St. Augustine, we have the oldest existing (and still settled) European settlement in North America; the Miami Dolphins are the only NFL team to play a perfect season; we invented Gatorade, Coppertone sunscreen and air conditioning; and we have the strongest hurricanes… okay, so maybe not that last one! And recently, the entomology department at the University of Florida was honored as the best in the entire world by the Center for World University Rankings.
How do They Know?
The Center ranks universities across the globe in 227 subject categories, ranking the education and training of students as well as the prestige of faculty, based on several factors, including the number of articles published in top-tier research journals. The center uses data from Clarivate Analytics, formerly part of the Reuters news service, and is the only such list to rank universities worldwide. The Center started the ranking project in 2012 as an experiment to rank the top 100 out of 25,000 degree granting universities in the world. Two years later, they expanded to the top 1000, the largest ranking of universities in the world – far more than the US News & World Report or Forbes reports.
That's Impressive!
And did we mention, UF got a perfect score? Number 2 was the University of California, Riverside with a 95, with Cornell, Kansas State, and North Carolina State University rounding out the top 5. And speaking of the best, we've made it our mission to be the number one provider of 100% natural, family-friendly, truly green pest solutions for the entire Gulf Coast of Florida, from Port Charlotte to Lakewood Ranch. Whatever your issue is, from rodents to ants to mosquitoes, we have the answer that's right for you. Contact us at your earliest convenience. And if you're thinking of getting an entomology degree, we know the perfect place!
« Back to Blog