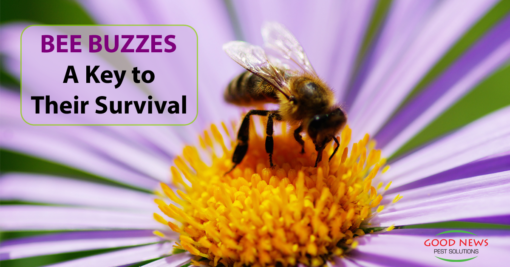 Bee Buzzes: The Key to Their Survival?
On the HBO show Silicon Valley, one of the running themes is how the computer whizzes use their technology to share data across thousands of phones and Internet-connected smart devices to improve the world. Now scientists at the University of Colorado & the University of Missouri may have discovered a way to use that technology to solve a very non-technological real-life problem. For years, farmers and entomologists alike have noticed dwindling bee populations and sought ways to stem their apparent decline. There are many reasons proposed for the diminishing bee population - habitat loss, climate change, exposure to pesticides, the increasing industrialization of farmland, even our own government programs that limit use of farmland, resulting in fewer pollination sources. Regardless of the reasons, the reduced bee population, both in wild and managed hives continues to be a source of concern for farmers. But now a team from the biology department at the University of Missouri may have found a 'sound solution.'
A Sound Solution?
Scientists have used sonic vibrations to monitor birds, bats, frogs and other insects for more than 100 years. So the researchers decided to try that approach with bumble bees. The first step was to determine the similarities in frequencies of various bees in the lab, much like determining a musical pitch. Then they teamed up with a group at the University of Colorado to record and analyze data using tiny microphones in three locations on Pennsylvania Mountain, in Colorado. They soon discovered that existing algorithms that estimated the bee population, in almost every case, significantly underestimated the quantity and variety of bee populations that they found evidence of in the acoustical surveys.
But How Do Cell Phones Help?
Using improved algorithms based on the data, the team at UM are now working on an app that anyone can download on their smartphone. The app allows folks to use their phones as mobile microphones, recording, collating and uploading data on the bees' buzzing, as well as a photograph of the bees recorded if they want. The data from the study and its continued tracking, as well as the efforts of hundreds, if not thousands, of 'citizen scientists,' could help farmers track the pollination of their fields and orchards, as well as predicting potential areas where pollination is dropping off before it gets to crisis levels. And that's not all. Now that they've determined the frequencies, they hope to do future studies on whether or not bees detect competitors by their distinctive buzzes and whether flowers respond chemically to the sound of bee buzzes. While bees are the number one pollinator of flowers and crops, thankfully, they're not the only one. We'd like to think we're doing our part to preserve the second largest pollinator, mosquitoes, with our exclusive No Bite Zones technology that turns the biting momma mosquitoes into vegans, along with their offspring. Especially as our summer rains continue, our clients from North Port to Parrish are enjoying a mosquito free season. If you'd like to check it out, give us a call! Like all our products at Good News Pest Solutions, it's 100% organic and safe for everyone in your family.
« Back to Blog