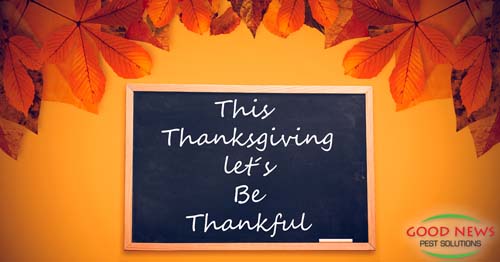 Thanksgiving is a Time to Reflect
Sometimes living on the Gulf Coast of Florida means we lose track of the changing seasons that the rest of the country sees. No falling leaves, no chilling breezes, no first snowfall to remind us what time of year it is.
Which is why, while we really do think of our customers and associates as family all year long, this is a particularly special time for us. As our nation pauses to celebrate everything we are thankful for, please know we are grateful for each and every one of you.
It's not just that we wouldn't have a business without you, but that our journey these past 30 years would not have been quite so enjoyable.
As in years past, we are closed on Thanksgiving Day, as well as on Friday the 29th, to allow our incredible employees to enjoy time (and probably some shopping) with their loved ones.
It is our earnest prayer that you will also enjoy the day with your family – born, chosen, or a combination of the two – in a feast commemorating all you have to be thankful for.
From our family to yours, have a blessed Thanksgiving!
« Back to Blog